The Willow Project
What is The Willow Project?
According to climate activist organization, Evergreen Action, "The Willow Project is a 30 year plan by ConocoPhillips to drill in sensitive Alaskan ecosystems." ConocoPhillips is an energy company, and the only company with operations in the Alaskan National Petroleum Reserve. https://www.evergreenaction.com/blog/stop-the-willow-project-conocophillips-disastrous-plan-to-drill-the-western-arctic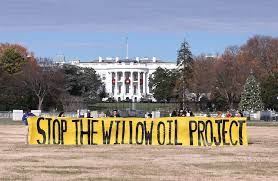 Why are people worried?
This project will cause more pollution to enter the environment. It is estimated to produce over 239 metric tons of carbon emissions into the atmosphere in 30 years. According to climate  Protect Our Winters, it is "equivalent to the emissions from 66 coal fired power plants (roughly 1/3 of all U.S. coal plants) or from 56 million vehicles over an entire year." https://protectourwinters.org/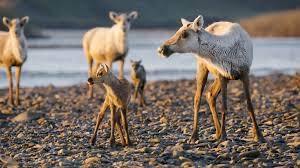 Who does it affect?
While this will affect every person, the approval of this project will directly impact the indigenous tribes located around the drilling site. One of these tribes is the Nuiqsut people, who have already been affected by oil activity. According to publication Grist, "The Tribal Council of the Native Village of Nuiqsut objects to the continued practice of approving oil and gas exploration and development activities in a piecemeal fashion and without a thorough understanding of how these activities are affecting our lands, waters, and air," the council wrote.  The Willow Project will also impact biodiversity, as it will expand into the area around Teshekpuk Lake. The lake is one of Alaska's largest bodies of water, and is vital for the region's caribou herds, and other wildlife like migratory birds. The operation will harm these animals native habitats, harming their environment and impacting biodiversity.  https://grist.org/energy/permafrost-thaw-conocophillips-willow-project-alpine-leak/
About the Contributor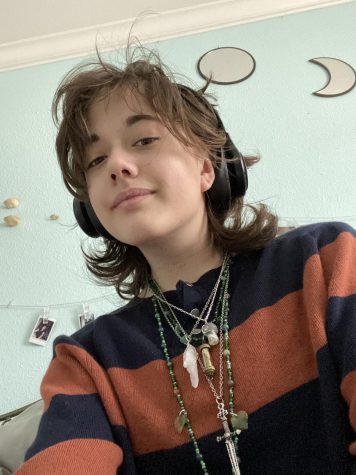 Chloe Brinks, Staff Writer
Hi, I'm Chloe! I'm a Junior here at SSA. I draw, paint, sculpt and make jewelry. My favorite animals are moths, frogs and cats. I have two cats named Marley...