Respect Life Week
"
In this life we cannot do great things. We can only do small things with great love.
— Mother Teresa of Calcutta
The Pro-Life club, otherwise known as the Doves for Life, puts these impactful words from Mother Teresa into action. This club works their hardest to build a community of love and raise awareness for pro-life issues in the world. The Doves for Life has a team of core group leaders who plan events and activities during the school year. Colleen Cochran, a core group leader, explains how being a member of the club has helped her to "connect with other people and work together to help raise awareness". Some of these events the girls have put on through the years include a blanket drive for kids in the foster care system, writing cards for nursing homes and Respect Life Week.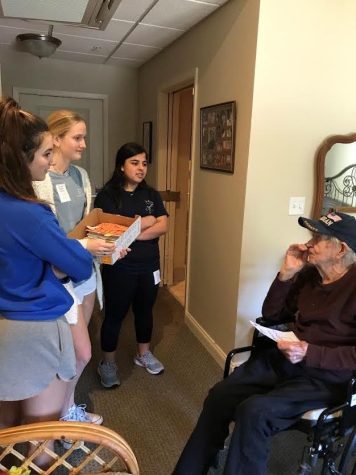 Respect Life Week is the largest event the club puts on. It took place this year on October 3-7, to honor October as being Respect Life Month. Aimee Maclver, one of the Doves for Life moderators, describes the week as a way of "helping people to see that life issues aren't disconnected; they are all connected to each other; and we are all connected as human beings." Each day had a different theme that focused on a pro-life issue. A special prayer was said in honor of the theme for the day. The topics during the week were as follows: Monday, human trafficking; Tuesday, the death penalty; Wednesday, abortion and adoption; Thursday, respect the elderly and Friday, affirmation day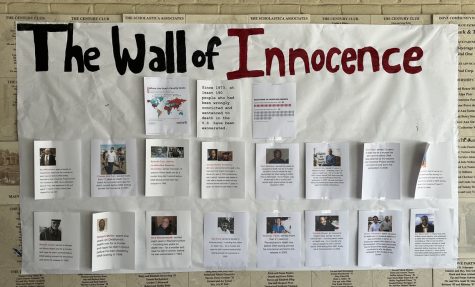 Members planned an activity to raise awareness for the issue of the day. For example, on Wednesday, leaders gave out blue, pink and white ribbons for students to tie to their lanyards in honor of babies aborted and adopted. On Friday, members gave out name tags with an affirmation on it to students to remind how unique and unrepeatable each of us are, such as "you are enough" and "you are loved."During the week, the club also collected diapers and wipes to donate to women in need in our local community. 
Although October has come to an end, it is important that we still strive to appreciate life every day in everything we do. Just as Mother Teresa said, "…we cannot do great things. We can only do small things with great love."