Light as a Feather
Powerlifting is the newest sport here at the academy. It has been mentioned in Monday assemblies, but what is it really?
Powerlifting is a winter sport; the season began in November. Practices are every Tuesday, Thursday and most Saturdays. Jesse Kellum coaches the girls and also the St. Paul's powerlifting teams. 
This is the first year SSA has instituted the team and there is already six members. The doves plan to participate in competitions next school year and will continue to practice through the summer. 
During practices, the girls focus on three basic lifts: bench press, squat and deadlift. The bench press mainly works shoulders, triceps, deltoids and pectoral muscles. Squats work the hamstring, glute and quad muscle groups. The deadlift works hamstrings, back, abs, obliques, inner thigh and glutes.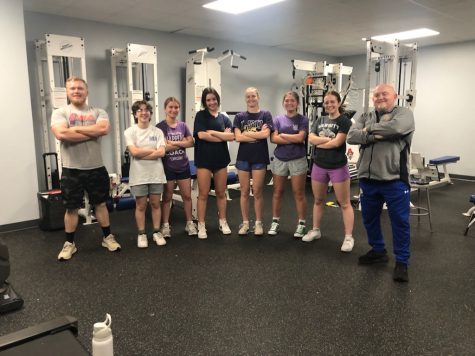 Sophia Grace Thompson has been a member since the beginning of the season. She observes the physical growth of her teammates' abilities as the months have passed. "I enjoy seeing the progress we have all made. It's amazing how much stronger we have gotten since we started." 
Thompson also touches on the mental side of the sport and how the biggest opponent is herself. "It's definitely more of a mental challenge. You have to tell yourself you got it. Nine times out of 10 you're probably able to do whatever with the weight strength-wise; you just have to stay mentally tough." 
The team plans to prepare to compete in the 2023-2024 school year by training year-round. Best of luck to this new team! 
About the Contributor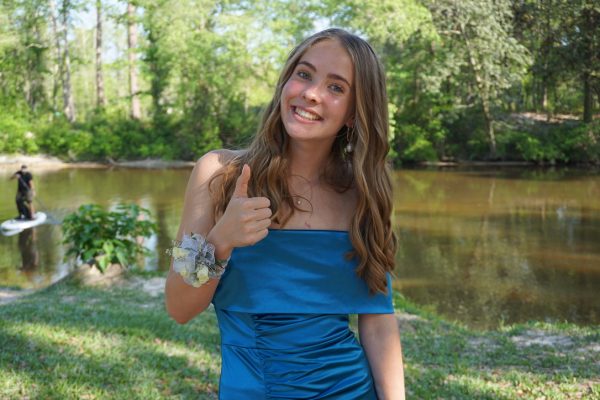 Miriam Simpson, Editor
Miriam is a senior here at SSA. She is a captain of the swim team, the public relations officer for National Art Honors Society, and student minister....