Get Ready to Rally
The 2022-2023 school year is themed The Magic Dove Bus, like "The Magic School Bus"; each grade has a different "field trip location" as their theme. Eighth grade is the zoo, freshmen are the insectarium, sophomores are the aquarium, juniors are the planetarium and seniors are the circus.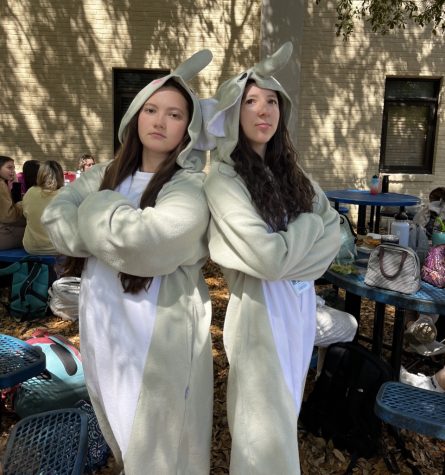 Students were able to dress down during this semester's spirit week. Every day had a theme which correlated with the school year's theme. Martian Monday, Twins Tuesday (animal/insect edition), Water Wednesday, Throwback Thursday (middle school uniforms) and rally day. 
The week built suspense for the biggest event of the year: Rally Day! As soon as the end of lunch bell rang, the entire student body rushed to the gym. Everyone was filled with energy and anticipation to see which grade would be crowned the victor. 
Starting with the eighth graders, each grade's performance started with a hype video then their dance followed. Every performance showed hard work and commitment. Between each performance, there were games such as hula hoop toss, sharks and minnows and birdie on a perch. 
Once rally day's events were finished, the student body had to wait until after the kickball game for the winners to be announced, creating an even more exciting environment.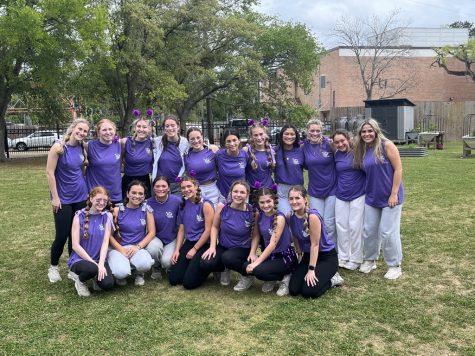 Kickball took place in the field in front of Lasalle and students surrounded it to watch. The juniors won against the other grades previously in the week and got to face the faculty.
The ball was kicked onto the roof twice. The first time it rolled back down to the ground, but the second time we waited in suspense until the game was finally called because it never returned. The class of '24 won the kickball tournament. 
After the game, the student body once again gathered in the gym to find out the 2023 Rally Day champs. The results are as follows: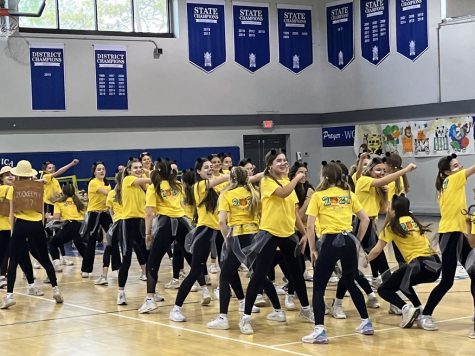 Costume
1st – seniors 
2nd – juniors 
3rd – sophomores
Banner 
1st – seniors 
2nd – sophomores 
3rd – freshmen
Dance
1st – seniors 
2nd – freshmen 
3rd – sophomores
The class of '23 earned their name on the plaque.  The whole day was filled with fun and was a huge success. I cannot wait to see what next year's competition holds.
About the Contributor
Miriam Simpson
Miriam Simpson is a junior at SSA and this is her first year writing for The Nest. She has been a member of the swim team since 8th grade. She loves the...