Signing Day
On February 1, three senior athletes participated in signing day and committed to three different universities.
Aidan Carpenter signed to play soccer at Iona University in New York City, which is a division 1 athletic program. She plays forward on the field and has played soccer for many years on different teams, and also served as team captain. As Carpenter heads to the city that never sleeps, she will also continue to thrive as a singer. On February 17, Aidan will release her first song called "Every Minute." Click the following link to pre-save her song!
https://symphony.to/aidan-carpenter/every-minute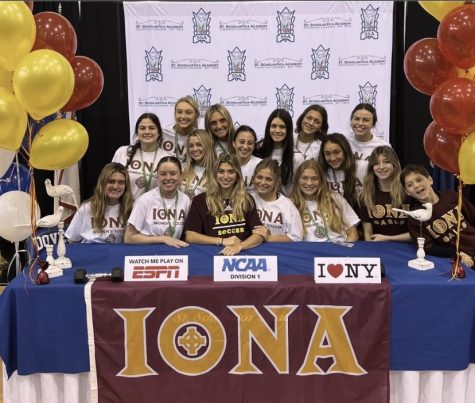 Another soccer dove, Kat Kern signed with the University of Mobile located in Alabama. Kern has played as a midfielder, defender, and forward for Madisonville and Mandeville Soccer Clubs. She will be playing in the NAIA division and the Southern States Athletic Conference with the Rams. Kern has also been a team captain and team player for local soccer clubs as well as SSA's team.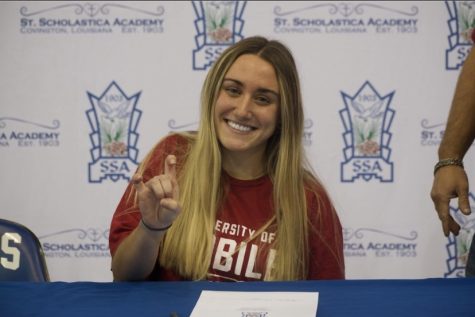 Bella Rodrigue is the first ever beach volleyball player to sign to the University of Loyola in New Orleans. Bella has played both beach and indoor volleyball as a setter for multiple teams, including SSA. She was also selected to play in the Dominican Republic while representing the US to play against many teams. Rodrigue has played indoor volleyball for 10 years, along with beach volleyball for around 5 years.