Dancing with Ponder
SSA has added many new clubs this school year to get the girls more involved in school life. Some of the new clubs include COVDOV, Active Minds, Nature's Minions, Debate Club, International Culinary Club, Wings for Doves, and one of the most popular – Dance Club. Mrs. Ponder runs the dance club and she is very excited. Ponder has been doing Zumba for a total of 15 years and she sees it as an extra workout and help for stress relief. She has been teaching for 24 years in total with four of those years being here.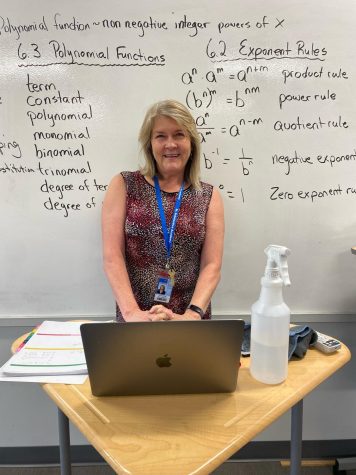 She wanted to start this club because she hates to run and loves to dance. She wanted to be able to bond with the girls more and get to know them better. The officers of the club are: Emma Thibodeaux, President; Caroline Lagarde, Vice President; Sameeha Hussain, Communications Officer; Maddy Cusimano, Secretary; Riley Hanson, Public Relations/Marketing; and Sophie Pool, Club Coordinator. When asked what she's mostly looking forward to, Ponder said she's mostly excited about seeing where this club goes. She wants to see how everyone learns the songs and dances and how everyone progresses throughout the year. Her goal is to keep the dance club here for as long as she can. 
About the Contributor
Lila Brown
Lila Brown is a Junior here at SSA and she is so excited about being able to write for The Nest this year! She loves hanging out with her friends, writing...