The Album that Broke the Internet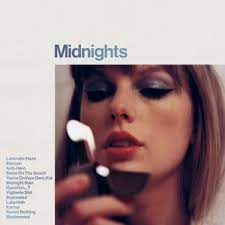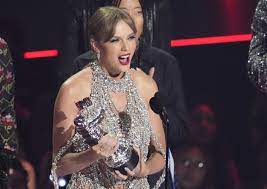 At this year's MTV Awards, Taylor Swift shocked fans by announcing a new album "Midnights" set to come out October 21 and one thing is for sure, we were not 'Ready for It'! While fans were awaiting the release, Swift posted on Tik Tok releasing the titles of each track on the album to build anticipation. On the night of its release, Swift broke multiple records with 184.6 million streams in the first 24 hours. Taking a dive into this album, Swift describes it as "a collection of music written in the middle of the night, a journey through terrors and sweet dreams" and "the stories of 13 sleepless nights throughout my life."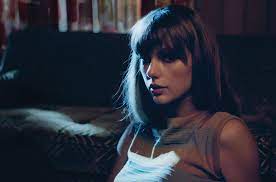 "Midnights" starts off strong with an upbeat, electro-pop song "Lavender Haze." This song talks about how Swift is in the "Lavender Haze" a term used in the 50s to describe being in love. Swift confirmed that this song is about her relationship of six years with Joe Alwyn, and how they have had to deal with strange rumors and ignore them. Swift refers to this in her song when she sings, "They're bringing up my history, but you weren't even listening." One of the most popular tracks on the album is the 3rd track called "Anti-Hero." In this song, Swift's lyrics are very honest and inspired by her own struggles with anxiety and fear. The lyrics are painfully relatable talking about a fear of people leaving, physical insecurities and more.  Just as the album started off strongly, the closing song is even stronger. The 13th track of the album, "Mastermind," is about Swift and how her determination and planning led to her relationship with Alwyn. Swift talks about this in the song when she sings, "I laid the groundwork and then just like clockwork, the dominoes cascaded in a line."
On November 1, Swift made an appearance on Good Morning America and announced the Eras Tour, her first tour in five years. Fans anxiously waited until they were able to sign onto Ticketmaster to get their tickets. What most didn't expect was to end up waiting up to eight hours to even have the opportunity to get tickets. Ticketmaster had expected 1.5 million fans to log on to the pre-sale, but it ended up being an overwhelming 14 million fans. So many tickets were sold that Swift had to cancel the general sale for tickets. Though many fans were able to get tickets that day, a lot of fans were not as lucky. Fans were so furious that many took the action of suing Ticketmaster for insufficient ticket releases.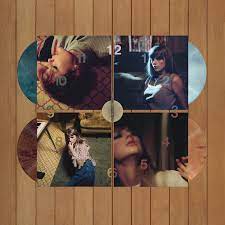 Even though there has been conflict, there is no doubt that "Midnights" has been a huge success for Swift and has brought her a great deal of attention. Fans cannot wait to see what is next for Swift. 
About the Contributor
Lily Dufour, Staff Writer
Lily Dufour is a Junior. She has been a part of the SPS cheer team for 2 years. Her favorite color is green and she loves music, movies, and her friends.