Unwrapping the Truth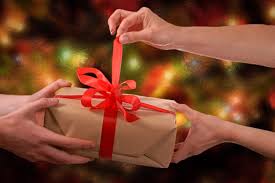 "Bah! Humbug!" As I sat through my seventh grade English class, I never understood how one person could be so grouchy during "the most wonderful time of the year," Christmas. Well, this was all until two years ago when I lost my mother. Behind the glowing strings of lights, the variations of covers to "Silent Night," the matching silver and blue ornaments, the monogrammed stockings, I felt nothing-  no Christmas spirit. It felt like someone unplugged my string of lights from the outlet. But were there others? Were there other people in the world who felt disconnected from the Christmas spirit because of family struggles? 
 I asked a few students to describe the feeling of Christmas; shockingly enough each of them had a negative experience correlated with Christmas. After analyzing each of the responses, it sounded as if the build up- the expectations- created during Christmas sets us up for disappointment. We hear in music how this is supposed to be a time for cheer, a time of love, so what if we don't feel cheerful?  Christmas may not feel like the "most wonderful time of the year" for those faced with family issues or loss, but what is important is recognizing you are not alone. We should not beat ourselves up for feeling this way but rather focus on the real reason, the truth of Christmas- the birth of Jesus Christ.