Leveling up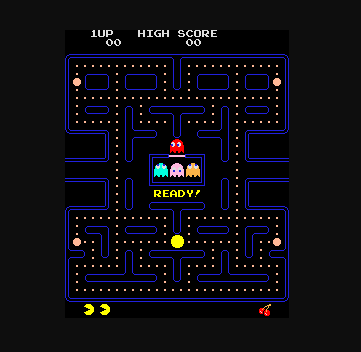 I look at high school as a big Pac Man© game. The levels are grades, fruits are high school memories and ghosts are the challenges. The "game" would be nothing without these elements.
Eight is said to be a lucky number, but is it the lucky grade level?
Eighth grade is a developmental turning point for all, all being the private high schools in Louisiana. It starts the shift from being the oldest in an elementary school to the baby in high school. This change creates a change in perspective. The new exposures and plethora of opportunities can be overwhelming. So how does one successfully survive the eight grade level?
I asked five students from different age groups a series of questions regarding what their eighth grade experience is/was like. 
Current eighth grader Caitlin Cambre says this year has been a year of adjusting and learning. Despite adjustments, she hopes to let her values guide her through her high school years. Cambre prioritizes volleyball, academics, friends and family. She wishes to establish lifelong friends, create memories and have a good educational experience. Cambre describes her first year as far more engaging than her previous grammar school.
Freshman Emma Claire Bode went into eighth grade prioritizing academics and her friends. She created a new set of values in ninth grade. She recognized the importance of her mental health. Looking back, Bode wished she knew how to manage her time in eighth grade. 
Sophomore Carlie Perrin describes eighth grade as scary at first. The change from middle school was overwhelming but after a week she quickly adjusted. The upperclassmen helped this process. Her values have not changed since 8th grade. Perrin is strong-willed and she will do what is right even if it means she is the only one. Perrin wishes she knew school would get easier and that the teachers are her biggest supporters. Covid did not change her high school experience; it was similar to her adjustment to a new school. 
Junior Alexis Davis describes eighth grade as intimidating. All the new opportunities were overwhelming to her. She feels more mature and values friendships and grades more than she did in eighth grade. Back then, Davis saw the new year as a one big social opportunity. In contrast, Davis now takes pride in her work ethic and relationships. She wishes she knew how challenging making good grades would be. Covid made school harder for Davis; the pandemic stripped her work ethic but now she takes pride in her work.
Senior Sophia Schega sees eighth grade as a new start and opportunity to make lifelong friendships. As an eighth grader, Schega was always kind to everyone and inclusive with her friends. She has the same values today. Schega believes including people will always be important.
So how did they do it? How did they conquer the "luckiest" of levels?
They overcame lots of ghosts, fruits and levels.
These core five levels at the Academy teach us lessons we will need in later years. So what's next? Level thirteen!