Homecoming Court 2022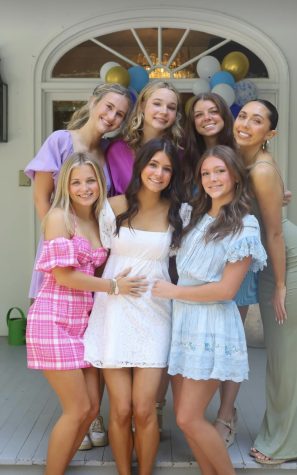 At St. Paul's, the Homecoming Court tradition is an extremely special experience to be a part of. As a junior and senior, any SSA student has the chance to be nominated for the court by a St. Paul's student. The girls nominated get their photo taken by a professional photographer, which gets presented to the St. Paul's student body, including a short bio about the nominees. Next, the boys vote for the court, along with the Queen. The 2022 Homecoming Queen is Annabella Jones. The Senior Court maids include Julia Baker, Lindsey Harrison, Lilly Meredith, and Alona Power. The Junior maids this year are Merrin Trahan and Elliana Barker. All of these amazing girls were presented at the SPS Homecoming Game during halftime on Friday, September 30.
                Meet the
Senior

Maids: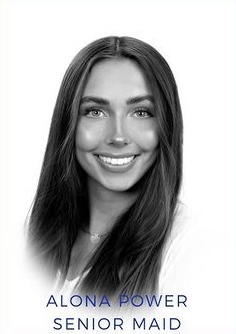 Alona Power has three sisters and her favorite food is avocado. Power talked about her homecoming dress which was black and a "big statement piece" with diamonds. When asked, "What advice would you give to the future girls on the court?" She advises the future court to spend time finding a presentation suit that you actually like and feel comfortable in.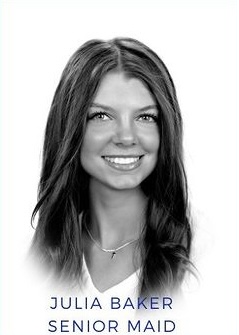 Julia Baker is currently a Golden Blue and was previously on Royalettes as well. Along with being a dancer, Baker is on Student Council and Color Guard. Her mom, Coach Jocelyn, is an alumna and was also on St. Paul's homecoming court. Although she loves dancing on the sidelines, Julia was excited to switch perspectives on the field as a court member.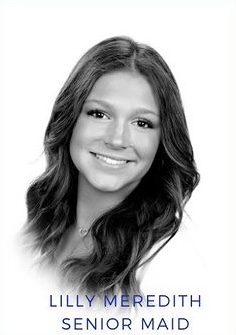 Lilly Meredith is currently a St. Paul's cheerleader and works at Olive Patch in downtown Covington. She expressed to me that her favorite part overall was walking down the field for the presentation. When asked about the whole process, Meredith said, "My court process as a senior maid was a great experience. I was so lucky to be a part of it with some of my best friends!"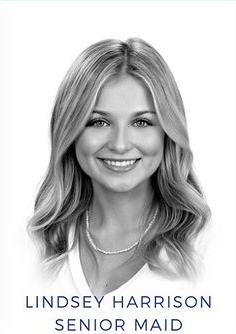 Lindsey Harrison is a St. Paul's cheerleader and is on the Student council executive board. Harrison's favorite food is sushi, especially from Aki in downtown Covington. She shared with me that her mom was homecoming queen in 1994! Being a part of the court, you attend a brunch usually held at a court member's house. Harrison said, "The brunch was super fun being able to visit with everyone on the court and talk about our suits and everything coming up in the week! I'm so glad I got the experience of court, it was so much fun!"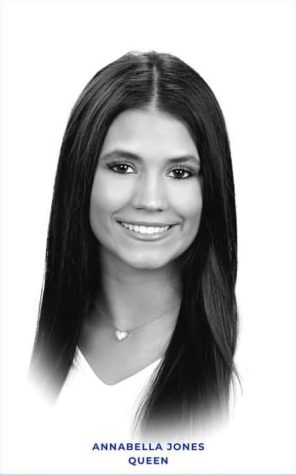 Get to know the Queen:
Annabella Jones is a member of HOSA and SADD, along with being the Key Club vice president. Jones is currently a golden blue and babysits outside of school. She expressed that being crowned queen was "a great start to senior year" and "loved spending time with all of the girls in court." Jones was a junior maid last year and felt that the experience this year was much different and "fulfilling" to have friends and family attend the homecoming game to support and cheer her on.
Junior Maids: