What's In and What's Out?
Homecoming 2022 fashion trends
Homecoming 2022
Each year for homecoming, fashion is all we can talk about. This year, I asked students what their homecoming fashion plans are and came up with a list of new trends for those who don't know where to begin.
Colors/ Patterns/ Styles
After asking what their dresses looked like, many of the girls this year said their dresses were either blue or pink. Obviously this was not everybody's response though, as some girls are going all out with unique patterns. For the most part, it seems girls are either wearing jewel tones or all out with bright colors and bold designs. Then I asked more girls what they thought was in style for this year and received a multitude of answers: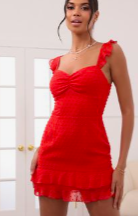 Ruffles
Puffy sleeves
High necklines
Bold heels with a classic dress
Pearls
What would people like to see this year?
So after getting feedback on what girls think is in style this fall, I followed up with what they hoped to see from everybody this homecoming. The majority of the seniors, since it's their last homecoming dance, would like to see a lot of unique dresses. This can be anything like texture, pattern or color. Some might wonder, however, "How far can I go with uniqueness?" And the answer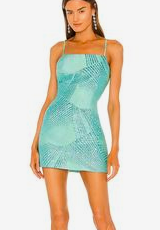 is, there is no limit. The whole point of a unique dress is to be incomparable and to express yourself in your own style. And that can sometimes mean that some people might not love your version of something different. Wear something that you enjoy and can look back on and say, "Wow I loved my homecoming dress that year!" And remember, confidence is key!
Where to buy a dress?
One of the biggest questions about homecoming fashion is where to find a dress. After going through this process myself, I, along with a few other girls, have found some options. Dillards, Hello Molly, Revolve, Lulus, Princess Polly, House of CB, and Lucy in the Sky are a few possibilities. If you're looking for something local, Columbia Street Mercantile has some great choices, along with several boutiques around town like BluSpero or Hemline.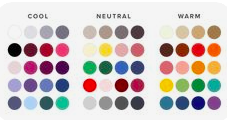 Accessories
Accessories are a major part if homecoming fashion. This includes jewelry, shoes and hair. As for jewelry, I think it depends on your dress. If your dress is warm-toned, gold jewelry might be the best fit. But if your dress is cool-toned, I suggest wearing silver jewelry. You can also add some fun earrings or a necklace for some extra spice to your look. Multiple students said they think bold statement shoes paired with a simple dress is the way to go. With this combination, you're in store for a timeless look. And if you're looking for cheaper alternatives for looking your best on this night, I suggest doing your hair and makeup yourself or have a friend, mother or sister help you out.
I hope some of these tips help you look your best on one of the most fabulous nights of the school year. Happy homecoming!
About the Contributor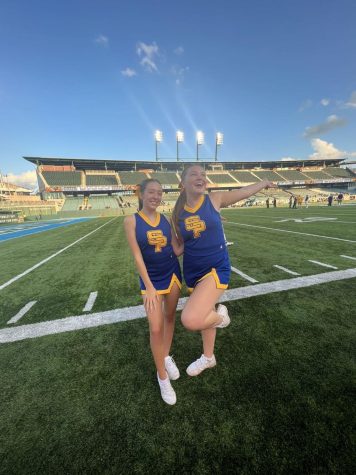 Madeleine Nolan, Staff Writer
Hi! My name is Madeleine Nolan and I'm a senior here at SSA. I'm a writer for the Nest, SSA's school newspaper. I'm on the St. Paul's cheer team and a...