"Who are you going to homecoming with?"
 "I can't go because I don't have a date." 
This is a frequent conversation among Academy students leading up to the nights of other schools' homecoming dances. Homecoming is a common experience for most high school students, but not for all SSA girls. Traditionally, homecoming is the football game where former students "come home" and visit and a dance follows to celebrate. SSA does not have a football team. No football team equals no homecoming. Because of this, the ladies of the Acad who wish to attend a homecoming dance must do so at another school.
A survey was sent to the student body. We received 373 responses. The results are as follows.
How many girls are attending?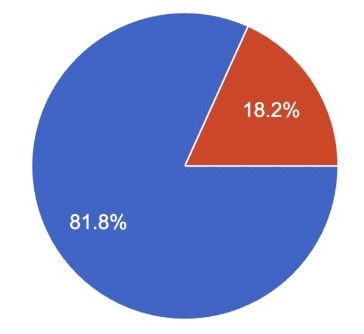 81% of students are attending a homecoming dance this year. That leaves 18% of students who won't have a guaranteed opportunity to attend a school dance, until February when Sweetheart rolls around. 
Should we be able to go to SPS homecoming without a date?
79% of students believe SSA students should be allowed to attend SPS Homecoming without being invited by a date. 
Here's what students from the survey had to say: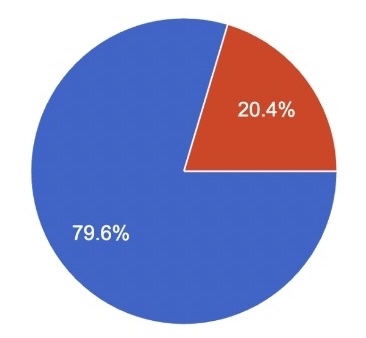 "If it is our school who has the hoco court it is technically our dance too. We are brother sister schools. If we aren't then don't make us the court or include us in any pep rallies. we should be able to go alone." (Grade 11.)
"I feel especially for seniors they should be able to attend st pauls homecoming since it could be their only chance to a homecoming. We always fit our whole grade at the back to school dance so I don't see how homecoming is much different." (Grade 12.)
Relying On a Guy
"Most of the time your date will ditch you." (Grade 10.)
Finding a date is already difficult enough. Keeping your date should not be an extra issue. When you commit to something like taking a girl on a date or to an event, you should stick with. There is no justification for simply ditching someone or deciding to go with another girl after a commitment is made. This is incredibly damaging to a girls self-esteem, and just one more reason a "no date rule" should be looked into. 
Alternative Dances
Sure, we always have the back to school dance, but half of the time it is hosted at Saint Paul's and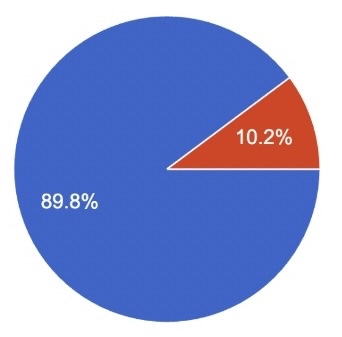 attire is always casual. Part of the fun of homecoming is getting to dress up with your friends, which does not happen until Sweetheart in February if you do not attend homecoming. 
89% of students said that if SSA offered an alternative semi-formal dance during the fall semester they would attend. 
In the past, SSA hosted a mock homecoming,  which included a mock court of SPS boys elected by SSA girls. It was made to be much more comical than the traditional SPS homecoming court. Similarly to a traditional homecoming, a king was chosen from the elected court members and a dance was held.
Possible Alternative Dances: 
Halloween Dance- This would be a Thriller! Who doesn't love a chance to wear a costume? In 2021, a Halloween dance was hosted by SSA in place of the back-to-school dance. (Thanks Covid.) While this is not an annual tradition at the Acad, it was still fun to get dressed up and dance the night away. A fall or Halloween dance would be a great alternative to a traditional homecoming dance.
Christmas Dance/ Winter Formal- Walking In a Winter Wonderland? Yes, please! This themed dance would be slightly similar to Sweetheart but winter or Christmas-themed. This event could also be more formal and include drinks and appetizers like Prom.  
Bring Back "Mock"- A court of SPS students would be nominated by SSA students, and a Mock king would be elected. Unlike a typical homecoming, the girls would ask the guys and a football game would not precede the dance.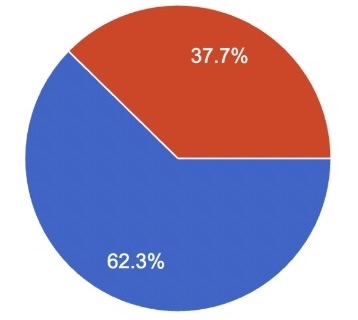 Gals Gala- This would be a dance with all girls. 62% of students LOVED this idea. A Gals Gala would be the first of its kind. A dance with no boys, no crowd surfing and no awkward sweaty mosh pits.
Closing remarks from the editor: 
SPS homecoming was held September 23 for 8 and 9 grade and September 30 for grades 10-12. The stress of finding dates, dresses, and after party plans was enough to send anyone into a fluster.
Finding or not finding a date to an event like a school dance does not define your worth. Worth is defined by ourselves when we decide who we are is already enough.
I hope by reading this you gain the sense that you are not alone in the worries and "FOMO" surrounding the night of any school dance.
Thank you to everyone who responded to my survey. Your responses were moving and impactful. I pray that writing this my senior year will bring about change within our school community even after I leave the nest. 
Thanks for reading!