District Rally
District Rally 
  In the spring Southeastern University hosts an event called District Rally. Students are chosen to participate by their teachers in subjects ranging from math and history, to art and ceramics. It is an amazing opportunity to represent your school. Here are a few words from students who participated! Macee Fielding, the journalism state qualifier, talked about the process. "We had to take a 40 question quiz, and we had one hour to take it." When asked how she discovered she had won, she said, "Claire Robin texted me and congratulated me, and I was really confused, but I checked the website and I had qualified for district and am moving onto state!" Congratulations Macee. 
Here are all the participants in the 2023 District Rally!
English I –  Isabelle Majoué – Sophia Finlay
English II – Lillian Candelbat – Emerson Olivier
English III – Raquel Martinez – Sophia Grace Tompson
English IV – Kailee Rubi – Sophia Pool
Spelling – Colleen Cochran – Matisse O'Connor
Journalism – Macee Feilding – Miriam Simpson
Spanish I – Ava Au – Corinne Durio
Spanish II – Allie Adams
Spanish III – Sunny Bologna – Sofia Eversgard
Latin I – Ellen Bidleman – Mia Kammerer
Latin II – Gracyn Dunavant – Alyssa Dickson
Algebra I – Bella Cummings – Caitlin Cambre
Algebra II – Julia Salvant – Mary Avenel
Geometry – Maleah Toce – Anna Hamann
Adv Math Functions & Statistics – Jaclyn Hodges – Alex Brown
Adv Math- Pre Calculus – Faith Garraway – Lily Marion
Calculus – Renee Klien – Ashleigh Hoggle
Financial Literacy – Kim Karl – Brooke Buras
Physical Science- Savannah Reina – Lila Humphrey
Biology I – Natalie Pelligrini – Charlotte Tepper
Biology II – Emma Swider – Anabella Jones
Chemistry – Ayushi Purohit – Jessie Kergosien
Physics – Grey Flattmann – Izzy Henderson
Computer Science – Charlotte Verges – Ava Grace Cummings
American History – Elle Marinello – Kendall Kessler
World History – Karsen Boyet – Helen Sandoz 
World Geography – Molly Mansfield – Julie Gilbert
Psychology – Lauren Ducombs – Sophie McHale
Sociology – Andrea Cuccia – Maren Davis
Civics – Kay Kergosien – Allie Vogt
Government – Kaye Maisano – Kaitlyn Reagan
Fine Arts Survey – Camille Duvernay – Elizabeth Ellis
Art Exhibit: 3D – Emily Edmonds (mugs) – Chloe Brinks (mugs)
Art Exhibit 2D Oil, Acrylic or Water – Juliet Treadway (portrait, bubbles) – Christine Chima (hand)
Art exhibit 2D Color, Drawing, Print , Photo, Digital – Elle Marinello (still life, mouse) – Claire Robin
Art Exhibit: 2D B&W  Drawing,Print, Photo Digital – Caroline Lagarde (portrait) – Mia Mannino (still life)
About the Contributor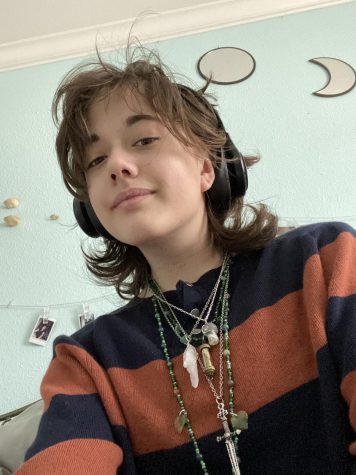 Chloe Brinks, Staff Writer
Hi, I'm Chloe! I'm a Junior here at SSA. I draw, paint, sculpt and make jewelry. My favorite animals are moths, frogs and cats. I have two cats named Marley...