Fa La La La La 🎶
Listening to Christmas music is always a great way to get into the holiday spirit. According to Spotify, the top three most-played songs are the following: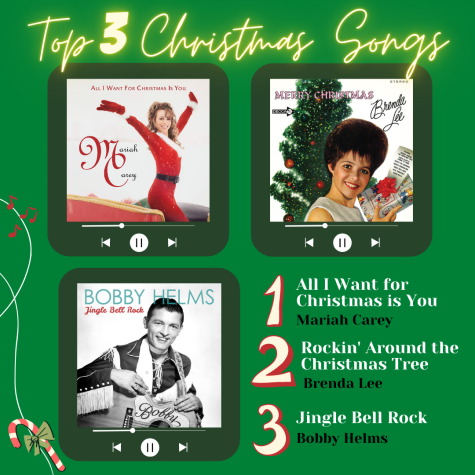 Sometimes you may find yourself tired of listening to the same classic or "overplayed" tunes which can ruin the Christmas magic. Everyone has different musical tastes, favorite genres and artists. We created a Spotify playlist based on your answers to our recent poll. The majority of the student body's favorite Christmas song is "All I Want for Christmas is You" by Mariah Carey. Other popular favorites include "Mistletoe" by Justin Bieber, "Underneath the Tree" by Kelly Clarkson and "Santa Tell Me" by Ariana Grande. Scan the spotify code below to start listening!

How to scan: 
Open the Spotify app on your phone

Click the "search" button on the bottom with the magnifying glass icon

      3. Click on the camera icon at the top right corner to scan

Have a Merry Christmas, doves!