Gifts That Won't Break Your Bank
With the Christmas season here, people may wonder what to gift friends and family for the holidays. Thinking of gift ideas can be stressful, especially when the person you are shopping for is picky. Here are some gift suggestions for everyone and some DIY gift ideas anyone can make from home. 
 Candles are always a good gift because they are easy to find and most people love them. Target and Bath and Body Works are good places to find candles on short notice. To make the gift a little snazzier you can find bubble candles, curvy candles or other trending candles online. The perfect gift for any man is a car air freshener. Car fresheners are sold just about anywhere so it can be a quick and easy gift. 
Making a gift is another way to melt hearts. An amazing homemade gift is a DIY snow globe. A mason jar, water, any kind of figurine or object you want in the snow globe and some glitter are the only things needed. To make this gift, just glue the figure in the jar, add water and glitter then it's done and ready for gifting. To make this gift more sentimental, swap the figurine out for something that has some meaning for the person to that it is gifted. Another easy DIY gift is any kind of Christmas tree decoration. To make this either get a plastic ornament from the store to decorate with glitter and pictures or just print the shape out and color it with fun shapes and drawings. These do-it-yourself gifts are great for family members during the holidays and are gifts they will never forget.
About the Contributor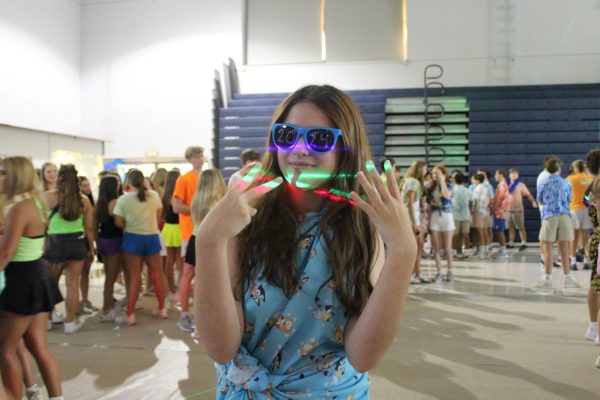 Kiki Kramer, Editor
Kiki is a senior here at SSA. She is in clubs like Nature's Minions, SADD and is Key Club president. She loves being outside and traveling around the world.