Is Pumpkin Spice Really That Nice?
Autumn: a time of changing colors, plaid fashions and of course pumpkin spice everything, everywhere.
With how peculiar some pumpkin products seem, the question can be asked, "Do companies create these strange products for the sole purpose of pleasing pumpkin loving consumers, or is it all for the sake of calling attention to their other products?"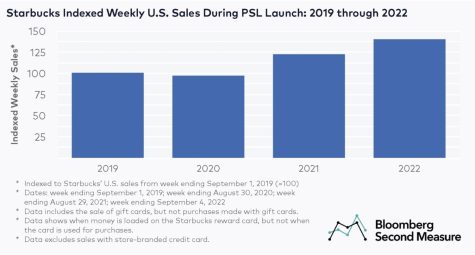 August 31 marks the start of "PSL Season" at Starbucks, an exciting day for coffee and pumpkin enthusiasts. The release of the beloved pumpkin spice latte along with the pumpkin cream cheese muffin, pumpkin scones and other fall treats puts this company in the spotlight. Just like the menu, a fall twist is added to their routine advertisements reminding everyone about this coffee hotspot.
According to Janine Perri with Bloomburg Second Measure, "Starbucks U.S. sales during the fall menu launch week in 2022 were 14 percent higher than sales during the fall menu launch week in 2021, 44 percent higher than in 2020, and 40 percent higher than in 2019."
The statistics above prove that the increase in Starbucks Coffee sales is a direct result of the release of the fall menu.
As soon as our calendars flip to September we see pumpkin spice everything, everywhere. While many people associate this fall flavor with coffee and baked goods, a whole plethora of products can be purchased that feature pumpkin spice. 
Grocery stores all over the country stock their shelves with pumpkin spice teas, baked goods, coffee creamer, yogurt, cereal, dog treats, non-stick spray, ice cream, jello, chips, hummus, toothpaste and even beard oil. 
Check out the gallery below.
Who knows what next year may bring, hopefully more apple crisp and less pumpkin spice.
About the Contributor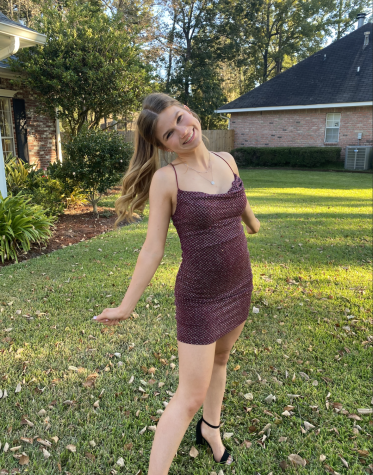 Haley Hebert, Staff Writer
Hi! My name is Haley Hebert and I am a junior here at SSA. I am a current member of the Saint Paul's Golden Blues and I am also involved in Mrs. Ponder's...