Friday Night Lights are a big part of the Covington school community for both St. Paul's School and St. Scholastica Academy. They all come together every Friday to cheer on the football team showing their school pride and dedication to the SPS Wolves. Football has a way of bringing people together for a good time and so much goes into making every Friday night a special memory. 
Every week the student council boys at SPS come up with a theme. They typically use the same boring ones every year. The girls at SSA do not have a say in what the theme is for the week and most of them want to wear clothes that are funny or cute to the games. Many of us think it is unfair that the boys get to decide what we wear every single game. I asked junior Samantha Swett, what she would change about the football games. Swett said that having a theme shows unity among the fans but she wished the games had "more creative themes."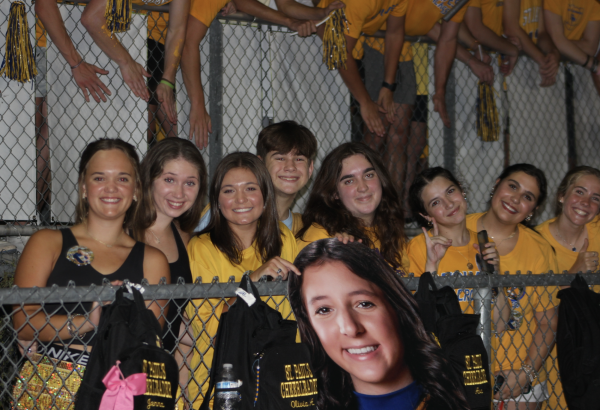 SSA makes up half of the student section in the stands for Friday Night Lights, so why can't we have a say in the themes for the games? We do go to the SPS football field for the games but the girls should have at least some influence on the theme. In the past, SPS has posted polls on Instagram such as 'gold out' or 'blue out' but these themes are overused and outdated. The best solution is to let the student council of both schools combine ideas or make a poll so that everyone can submit their ideas for the game day themes. After all, football games would not be the same without a theme. Some ideas could be superheroes, white lies, pink out in October, rhyme without reason, ugly sweater, gone fishing, and so much more. The SPS boys in charge should consider some of the things the SSA girls said. SPS and SSA are brother and sister schools so they should start working together as a team.